Content Marketing for Twitter is quite a challenge due to the 140 character limit. I like challenges, and when I'm working on a content plan it really helps me took look at how other brands are tweeting to get inspired.
So here are some tweets from brands that I really liked:
1. Smart USA shows how to respond to a negative tweet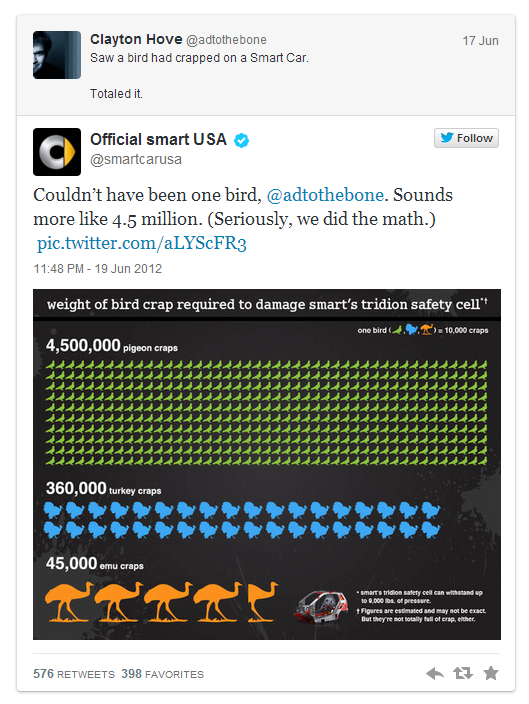 2. Charmin is proactively on the lookout for tweets related to going to the toilet, and responds very witty
3. Some companies put themselves in the spotlight by going in conversation with other companies, even with their competitors like Orbitz does here. Btw the guy on the picture is the official spokesmen of Orbitz. Pretty bold 🙂
4. I start singing when I read a tweet like this one from Delta, and the song is in my head
all day long….
5. When tweeting about topicality you can still try to tie it to your brand like Ben & Jerry's in the following example:
Did you stumbled upon some really nice tweets from brands? Don't hesitate to share pleazzzzzzz 😉